qui_quae_quod
More mucking about with
GIMP
.
We once again have a more nasally endowed Reznor as Snape. This is the scene where he hears the fated prophecy while eavesdropping at the Hog's Head.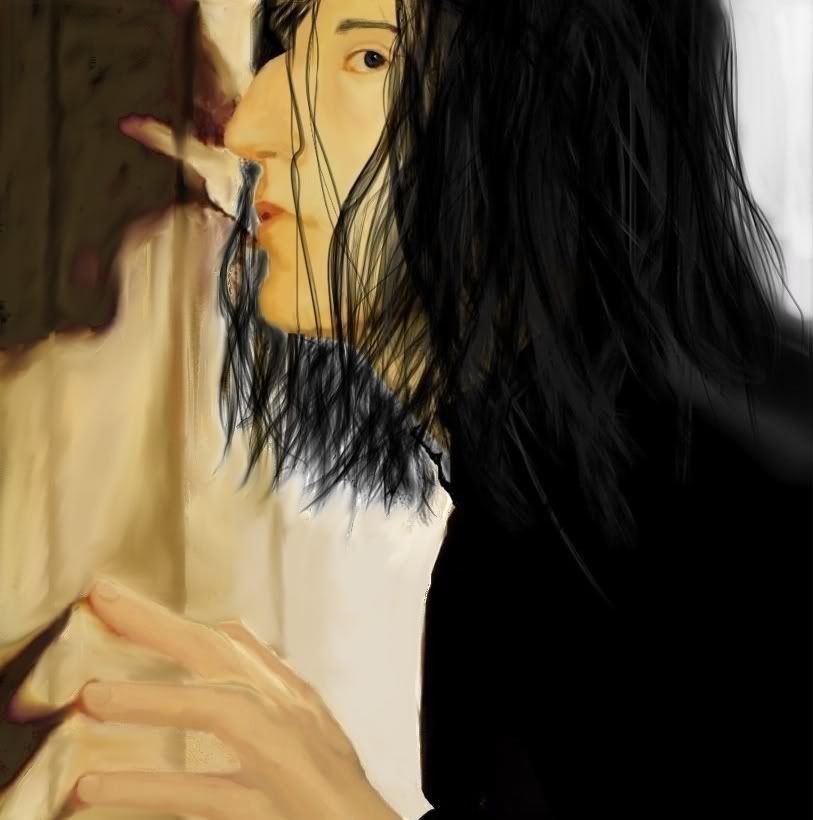 Original photo:
I'll post the full size painting on
deviantArt
.
....
Since I've started to mess around with digital painting, everywhere I look I see people and photos that I'd love to play with and paint. Today while listening to music, I kept thinking about bands that would make great DE group portraits or a lead singer that would look good as Snape. The first to come to mind was Lux Interior (who very recently passed away :(...may he rest in peace) and Poison Ivy of the band
The Cramps
. This would make a fun Snape and Hermione painting:
Another was Dave Vanian of
The Damned
:
Neither have the nose, but that can be remedied. *evil grin* On a random note, these photos of Vanian are from the 80's. I can't help but to wonder if TIm Burton was a Damned fan. Sweeney Todd totally had Dave Vanian hair!