qui_quae_quod
Some "thank you" art for

droxy
! Thank you sooooooo much for the sewing lessons, for letting me watch you sew (did you feel like you were in a fish tank?), for driving me all over creation while thrifting, and for so much more. Thank you! Here's some Brody!Snape artiz in return.
(Proper size will be uploaded shortly at my deviantart page
here
)
Title: A Wedding Gift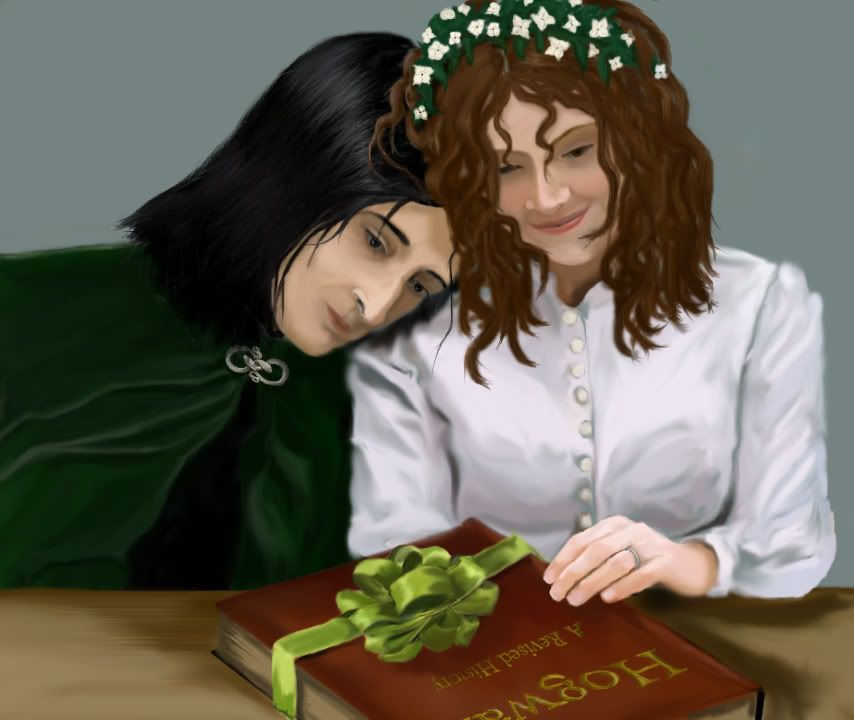 I figure Hermione would love this book as a wedding gift. :) Severus...well, I think he's tired and ready to get Hermione alone. I think he's also slightly worried that this particular gift might interfere with their Honeymoon.
Done in PhotoShop 5.0. Here's the
original photo
. Adrien Brody as Snape and Bryce Dallas Howard as Granger.