qui_quae_quod
My Luna costume is coming together. I might have two Luna costumes for Azkatraz...but I'll definitely have at least one. I'll also have my anon Death Eater and Slytherin costumes.
Here's some pics. I don't have a wig yet...but you can see the general idea. Pink jacket is courtesy of

dixiebell12
. I made the earrings out of paperclay and the necklace out of butterbeer corks (duh!) and wooden beads from

droxy
's old sewing chair cover that finally gave out on her. Thanks Dixiebell and Droxy! Repurposing at its best! I was a total slacker and purchased the spectrespecs from this lovely
crafter
. I must admit...the specs make the costume.
Earrings:
Necklace (still a WIP...I think I might make it longer):
Here's me without the specs...still looking a bit hollow-eyed from being sick: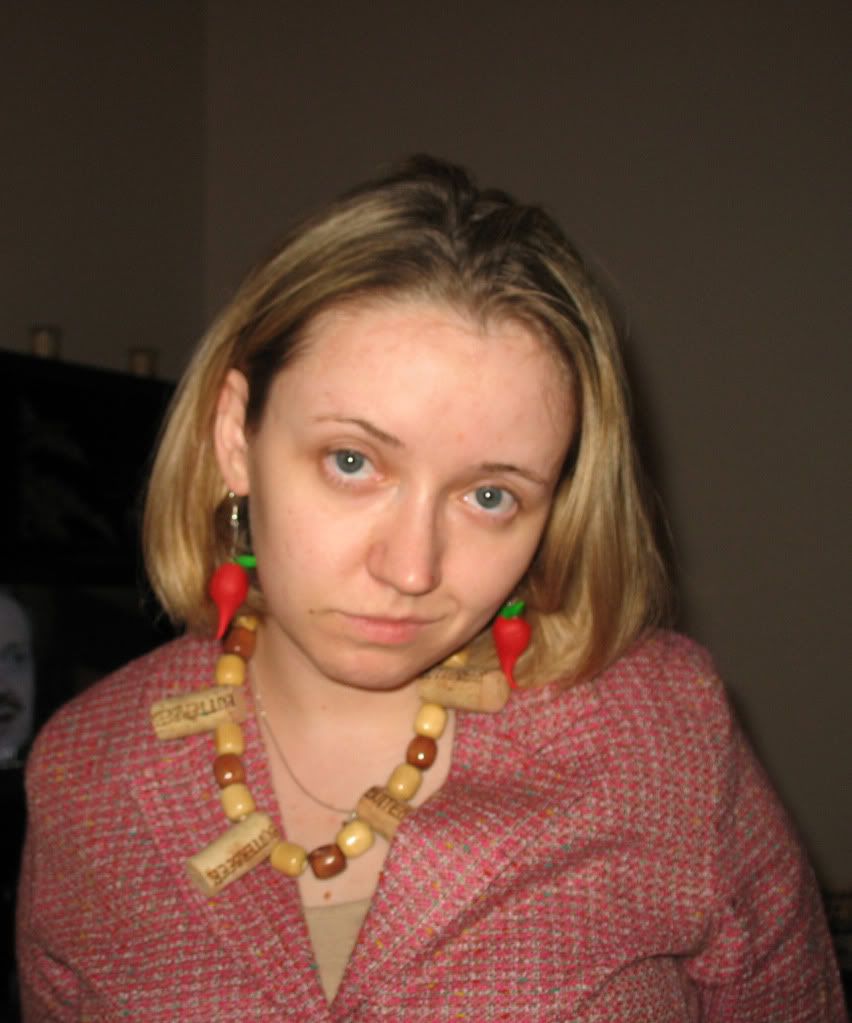 And with the specs: